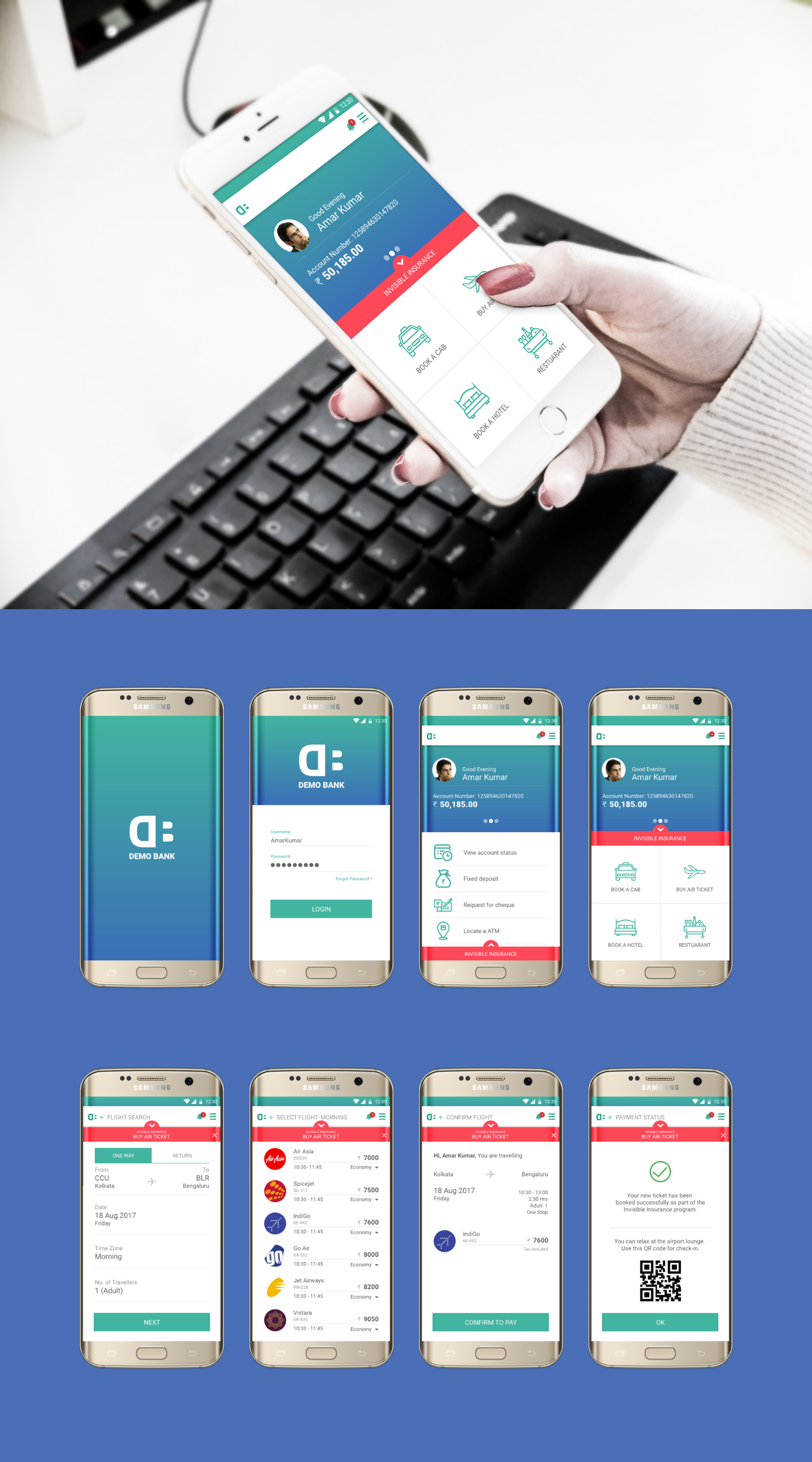 Role:
Logo Design, Wireframe, Application UI
Client:
PwC
Demo Bank
DemoBank is an application meant to meet banking and insurance needs of the customers. The logo was designed to complement the branding of the application.
The logo consists of an inverted 'D' along with a 'B' which are the initials of DemoBank have been effortlessly put beside it making excellent use negative space.
It also looks like a smiling emoji icon to portray the happiness and satisfaction of the customers using it.